Sedation Dentistry – Canton, GA
Creating Calm, Positive

Dental Experiences
The unfamiliar sights and sounds of the dental office can be quite stressful for some kids. Our team at Cherokee Children's Dentistry understands that, and we want nothing more than to make your child's dental experience a positive one. To that end, we offer dental sedation to help children relax in the treatment chair. Sedation dentistry can often make it easy for anxious kids, as well as those with special needs, to get the care they need without any stress. Call us today to learn more about sedation dentistry in Canton, GA!
Why Choose Cherokee Children's Dentistry for Sedation Dentistry?
Patients with Special
Needs Welcome
Board-Certified Pediatric
Dentists on Staff
Warm, Friendly Dental Team Who Treats Patients Like Family
Oral Conscious Dental Sedation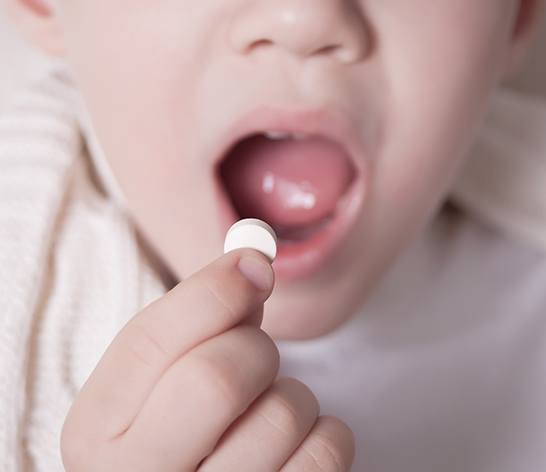 With oral conscious sedation, we give your child a potent anti-anxiety medication – in the form of a liquid or a pill – once they arrive at our dental office. We'll closely monitor their vitals as the sedation takes effect and throughout the procedure. Your son or daughter might briefly doze off, but they should mostly remain awake enough to respond to our requests. They'll likely be sleepy for the rest of the day, so it's best to have them take the day off from school and stay home so they can recover smoothly.
Nitrous Oxide Sedation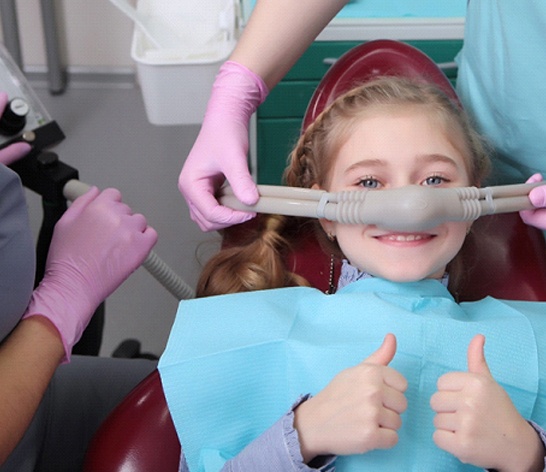 Nitrous oxide in Canton is considered the mildest form of sedation available. Safe to use on children, it can ease fears and calm worries when visiting the dentist's office. When arriving at Cherokee Children's Dentistry, our team will make sure your child can safely receive treatment before moving forward. The process is simple and works quickly to help your little one feel less anxious and more comfortable throughout the procedure.
Who Is A Good Candidate for Nitrous Oxide?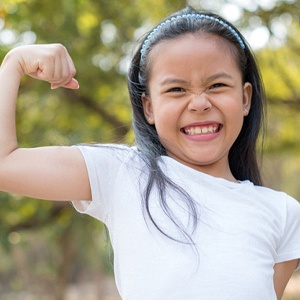 Children are considered good candidates for nitrous oxide if they:
Have a sensitive gag reflex
Have trouble getting numb
Have mild or moderate dental anxiety
Have had a traumatic dental experience
Have difficulty getting and remaining comfortable in the dentist's chair
Have tooth sensitivity
Have a fear of needles
But before they can be cleared to receive nitrous oxide, it is imperative that we sit down and discuss their medical and oral health. Certain medications can make the sedation less effective, so we need to make sure there are no potential issues beforehand.
How Does Nitrous Oxide Work?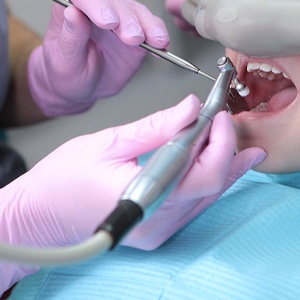 Administering nitrous oxide is simple. Once you and your child arrive, our sedation dentist in Canton will place a nasal mask over their nose and instruct them to start inhaling. In no time at all, the mixture of nitrous oxide and oxygen will begin to take effect, causing them to feel more relaxed and completely comfortable. Many patients admit that they felt as if they were floating.
Because nitrous oxide does not cause your child to be fully sedated, they will remain somewhat cognizant of their surroundings, being able to respond to cues from our dental team. But don't worry, they will not feel any pain or discomfort, as we will make sure to monitor and adjust the flow if necessary.
Aftercare for Nitrous Oxide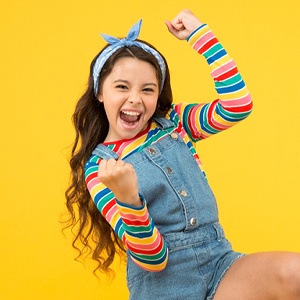 After the procedure is complete, our dental team will turn off the gas and remove the nasal mask. Within minutes, your child will feel completely normal. This is one of the added benefits of nitrous oxide is that it does not cause poor side effects. Instead, it allows patients to resume normal activity immediately following an appointment. This means that whether it is time for them to return to school, go back home, or even visit the park, they can do so without worrying about any post-operative sedation issues.