About Our Dental Office – Canton, GA
Dentistry in a Place that

Feels Like Home
For many parents, taking their child to the dentist is a stressful experience, but it doesn't have to be! At Cherokee Children's Dentistry, each member of our team goes out of their way to ensure our patients feel special and comfortable at each visit. With us, strong, trusting relationships always come first, and then we use them to deliver stellar dental care that creates gorgeous, healthy smiles. To see why so many Canton families already rely on us to take care of their favorite smiles, read on below!
Board-Certified
Pediatric Dentistry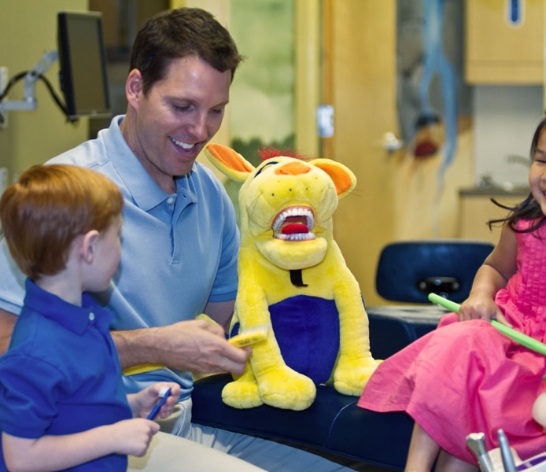 Our dental office is led by multiple board-certified pediatric dentists, which means they have completed years of training focused on meeting the needs of growing smiles in addition to dental school. They've spent countless hours with children, so they know how to keep them calm, plus they have plenty of experience helping those with special needs as well. When your child is here, you can breathe easy, because they are in the hands of an expert.
Sedation Dentistry
for Kids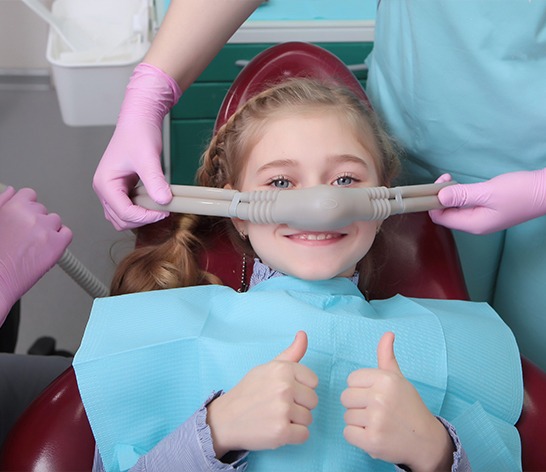 Our dental office is a fun and welcoming place, but we know that many children just don't like going to the dentist. In fact, some are downright terrified! That's why we're happy to offer sedation dentistry for those with persistent dental nerves. The types we use, nitrous oxide and oral conscious (pill), will soothe your child without putting them to sleep, allowing these gentle methods to redefine their relationship with dentistry for the better.
Learn About Children's Sedation Dentistry
Personalized & Comprehensive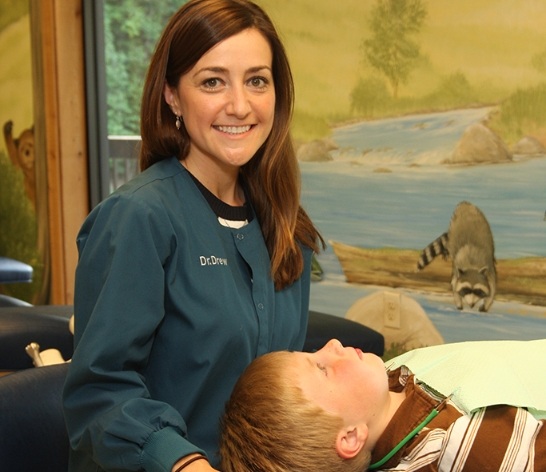 Your child is like no other—shouldn't their dental care reflect that? We certainly believe so, which is why we provide such a wide array of services in one location. This allows our team to tailor our approach based on each child's needs to give them the most effective care possible. Unlike the big corporate dental offices, we won't treat your little one like every other child—they deserve special attention, and that's exactly what they'll get here!
A Team that
Puts Safety First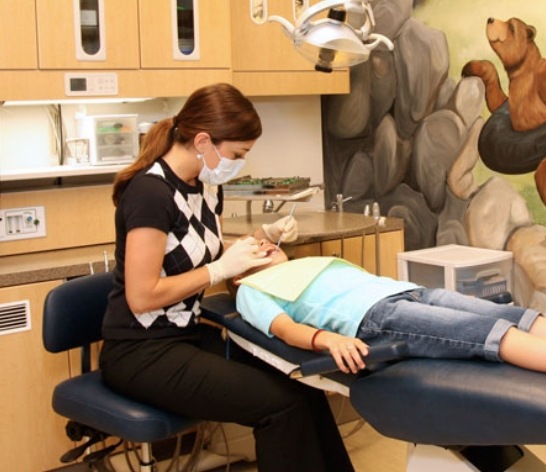 Health and safety have always been extremely important at Cherokee Children's Dentistry, and that's especially true these days. In light of the COVID pandemic, we have updated and strengthened our already strict sanitation and infection control procedures. All of our team members will be wearing the appropriate PPE, we've allowed more time between patients to disinfect our dental office, and we're doing much more behind the scenes so you can enjoy peace of mind during your child's visits.