Emergency Kids' Dentistry – Canton, GA
We're Here When You and

Your Child Need Us
As scary as it can be for you when your child experiences a dental emergency, it can be particularly traumatizing for your little one. They might not understand the situation, which can make calming them down nearly impossible. Luckily, our gentle, compassionate dentists at Cherokee Children's Dentistry are here to help. We offer same-day appointments for emergency patients as well as sedation dentistry to soothe your child's nerves and make it easy to give them the care they need. If your son or daughter needs attention right away, please call us; we'll do everything we can to see them later that same day to provide emergency kids' dentistry in Canton, GA.
Why Choose Cherokee Children's Dentistry for Emergency Kids' Dentistry?
Same-Day Emergency Dental
Appointments Available
Dental Sedation Offered
to Help Children Relax
Board-Certified Pediatric
Dentists on Staff
How to Handle
Common Dental Emergencies
The very first thing you should do in any emergency dental situation is call our dental office. We'll schedule an appointment for them as soon as possible, where we'll assess the extent of the damage and recommend a treatment plan. Until then, our team members can give you advice over the phone on handling the situation. Here are some helpful tips for managing common dental emergencies:
How to Help Your Child Prevent Dental Emergencies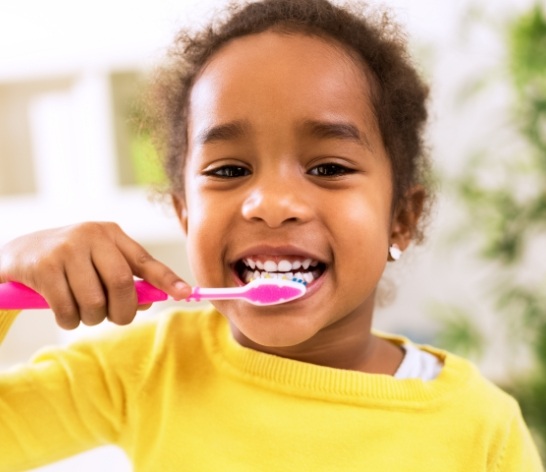 There's no foolproof way to prevent dental emergencies, as they're often unexpected. However, you can reduce your child's risk by:
Making sure they brush twice a day and floss once a day.
Bringing them in for two checkups and cleanings per year.
Limiting their intake of sugary foods and beverages.
Giving them a mouthguard if they play sports.
Asking us if they could benefit from dental sealants or additional fluoride treatments.
The Cost of Treating Your Child's Dental Emergencies
Until our dentists have had the opportunity to examine your child's mouth and determine the cause and severity of the damage, we can't estimate how much it will cost to treat your child's dental emergency. We can assure you, though, that we'll walk you through the treatment options and discuss the associated costs of each one. We accept most dental insurance plans and are happy to help you make your child's care affordable by maximizing your benefits.
Dental Emergency FAQs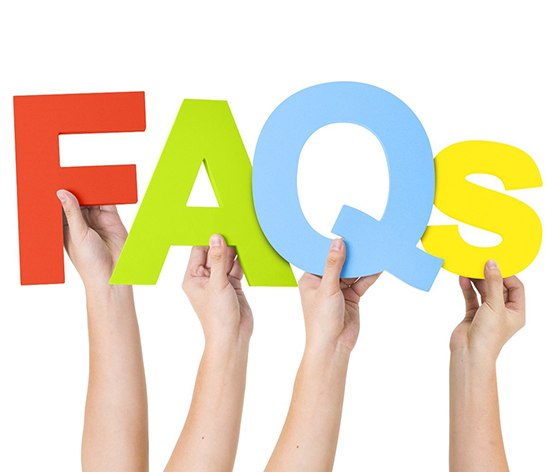 Dental emergencies are unsettling and can happen when you least expect them to. If your child has sustained an accidental injury or is experiencing severe tooth pain, you may be unsure of what to do. At Cherokee Children's Dentistry, we offer safe and effective services to get your little one's oral health back on the right track. While the best way to get help is by calling our office, you can review our answers to some frequently asked questions below in the meantime.
Should I Take My Child to the Emergency Room First for Dental Emergencies?
It only makes sense that you'd want to take your child to the nearest emergency room when they're experiencing a dental emergency in Canton. However, your local hospital is likely unable to effectively address those types of injuries, which is why you should take them to a pediatric dentist instead. The only time you should take your child to the ER for an oral accident is if they're experiencing any of the following:
Swelling that's affecting their breathing or ability to swallow
Fractured or broken jawbone
Serious cuts or lacerations to the face
Uncontrollable bleeding
Are Knocked-Out Baby Teeth a Dental Emergency?
Since baby teeth are meant to come out eventually, you may think that it's no big deal when your child knocks one out. In reality, it's a problem because baby teeth need to stay in for as long as possible. The first thing you should do is contact our office right away and schedule an emergency appointment. Do not try to reinsert the tooth into the empty socket! Our team needs to examine the situation and determine if any damage has occurred. If the bleeding cannot be controlled or you think your little one has damaged their jaw, you should take them directly to the emergency room.
What Should I Keep in My Emergency Dentistry Kit?
Every parent understands the importance of being prepared. If you want to be ready for the unexpected, you should keep an emergency dentistry kit with you at all times that contains the following essentials:
Dental floss
Ice pack
A topical anesthetic (i.e., Orajel)
Ibuprofen or another anti-inflammatory medication
Dental cement
Gauze pads and dressings
Cotton balls
Small storage container
Sterile gloves
Petroleum jelly
Does Emergency Dentistry Cost More?
Believe it or not, a visit to your emergency dentist in Canton is not as expensive as you may think. What can be costly is the treatments required to get your child's oral health back on the right track. Of course, you should avoid putting off necessary care as it can lead to higher costs in the future. During your appointment, you can ask our team about your financing options and eligible payment plans. We'll do everything possible to make your care affordable!
New Patient Paperwork
Download New Patient Forms!