Cosmetic Dentistry – Canton, GA
Giving Your Child a Confident
Set of Pearly Whites
While our team at Cherokee Children's Dentistry will always prioritize the health of a child's smile, we understand that visibly imperfect teeth can hinder their confidence, their mood, and even their academic performance. From a kindergartener who fell and chipped a tooth to a teenager who feels self-conscious about stains, our board-certified pediatric dentists are here to help your child attain a confident smile that looks as good as it feels. Read on to discover some of our options for children's cosmetic dentistry in Canton, GA and call us when you're ready to learn more in person!
Why Choose Cherokee Children's Dentistry for Cosmetic Dentistry?
Warm, Friendly Dental Team Who Treats Patients Like Family
Fast, In-Office Teeth Whitening Available
Dental Sedation Offered to Help Children Relax
Tooth-Colored Dental Restorations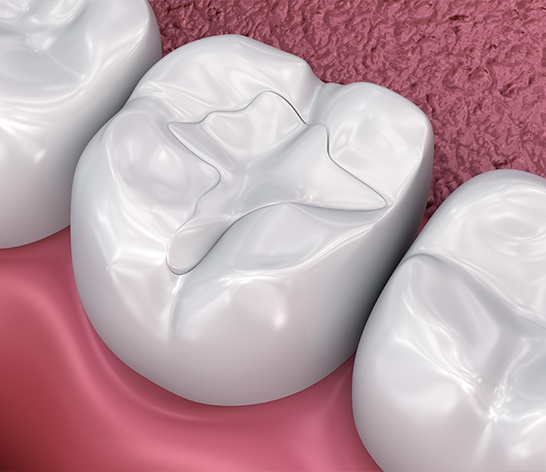 Our team uses multiple materials for dental restorations like crowns and fillings, and we base our decision for which material on different factors, such as the severity of the issue and where the new restoration will go in the mouth. This includes tooth-colored materials that blend right in with the rest of a natural, growing smile! While we can't always use tooth-colored materials, we will offer them happily when they're applicable to the situation and in your son or daughter's best interest.
Dental Bonding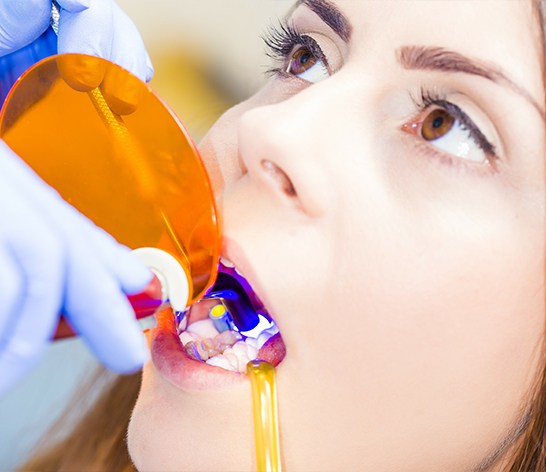 It's no secret that kids can be especially prone to accidents that leave a tooth noticeably chipped or cracked. With direct bonding, our dentists can make it appear as if the accident had never even happened. All we need to do is custom-shade a composite resin putty and sculpt it over your child's damaged tooth, restoring the lost structure. After we've hardened the resin, your child should be able to use the tooth as normal for years to come.
Teeth Whitening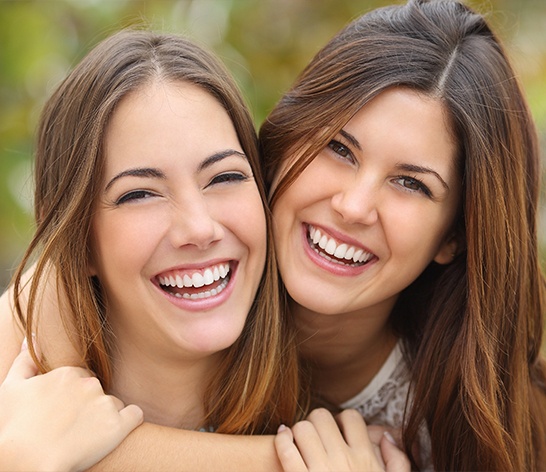 Appearance matters to older children and teenagers, especially since the advent of social media. If your son or daughter has been afraid to smile because of staining or discoloration on their teeth, we can easily fix that with safe, effective teeth whitening. Our professional-grade treatment is much more potent than any over-the-counter products, and it's specially made to minimize sensitivity. In just a single visit to our dental office, we can brighten your young one's smile by several shades, making them feel more confident than ever.