Restorative Dentistry – Canton, GA
Restoring Strength & Function to
Damaged Teeth
Cavities, chipped teeth, and even oral infections are all fairly common among kids. However, just because they're common doesn't mean they're not a big deal. Without treatment, oral health problems like these could worsen and seriously harm your little one's precious smile. That's why we vigilantly look for them during your child's routine checkups and administer conservative treatment if one pops up. Our options for restorative dentistry in Canton, GA can make your child's smile healthier while providing results that look 100% natural!
Why Choose Cherokee Children's Dentistry for Restorative Dentistry?
Comprehensive Care from Board-Certified Pediatric Dentists
We Welcome Children
with Special Needs
Sedation Dentistry Available to Calm Anxious Patients
Silver Diamine Fluoride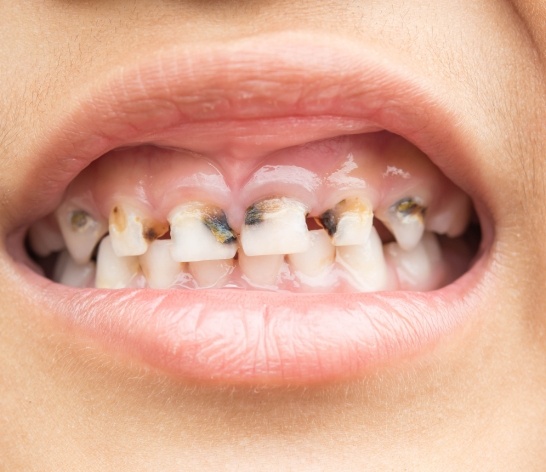 For a decayed or extremely sensitive tooth, silver diamine fluoride can work wonders. We can gently apply this FDA-approved topical gel to the affected tooth. It not only eliminates the harmful bacteria already in the area, but it also remineralizes the enamel, making the tooth more cavity-resistant while relieving painful sensitivity.
Pulp Therapy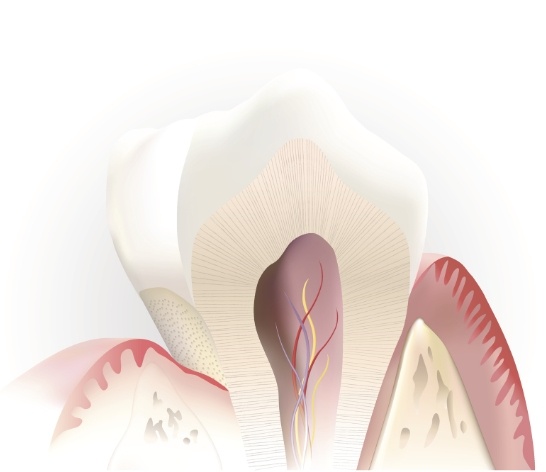 Has your child been complaining about a toothache that never seems to go away? This could point to an untreated cavity that has led to an infection inside of the tooth. Dentists can treat this problem in adults with a root canal, but kids may require pulp therapy instead. During this procedure, we carefully remove the diseased tissue in the tooth's center while preserving as much healthy tissue as possible. Then, we top the tooth with a crown to protect it for years to come.
Dental Crowns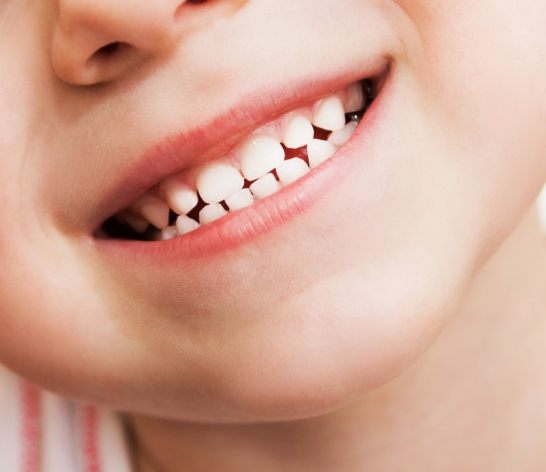 Children with an extensively decayed or fractured tooth may benefit from a dental crown as an option. We can cement a tooth-shaped cap over a primary or permanent tooth no matter where it's located in the mouth. Dental crowns for kids are designed to preserve a tooth's structure, ensuring the rest of their oral development continues as planned. At Cherokee Children's Dentistry, we use 3M Filtek crowns, which are made from materials that are extremely durable.
Tooth-Colored Fillings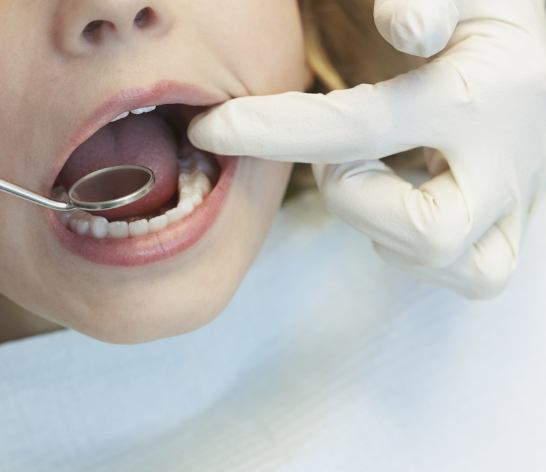 For minor cavities, all a child may need is a small filling. Like crowns, fillings were traditionally made from metals until dental technology advanced to the point where natural-looking materials became a viable alternative. Once we apply a custom-shaded composite resin to your child's decayed tooth, it will look and feel as good as new.