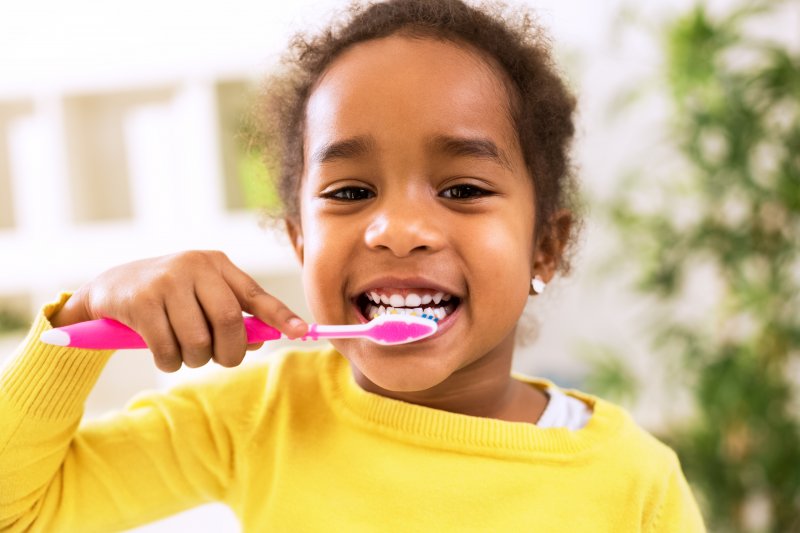 Do your kids resist daily oral hygiene? If so, don't feel ashamed – getting youngsters to value dental health is hard! Most children would rather play around or roughhouse than make their mouths squeaky clean. That said, there are ways to make good oral habits exciting for little ones. With such practices, motivating your tykes to keep good oral habits is easier. If you'd like to find out more, your local dentist is happy to explain. Here, then, are four tips for making dental care fun for kids.
Let Them Choose Their Toothbrush
Usually, a child will feel engaged if they have a sense of control. So, why not apply that insight to their dental care?
For example, let your tyke pick out their own toothbrush. By taking them to a store to select one, they'll feel more involved in the oral care process. The result will be excitement come toothbrush time instead of annoyance. Plus, they may feel stimulated by their brush's unique colors and fun characters!
Buy a Special Brand of Toothpaste
While many kids like minty toothpaste, they can gradually get bored with it. As such, consider buying a more exciting, child-friendly brand for them.
You see, many toothpaste makers offer kinds just for kids. Some have unique flavors, like chewing gum or even cupcakes, while others feature eye-catching colors and sparkles. Best of all, these types are tested and safe for consumption. You can trust them to excite your little ones even as they lead to cleaner teeth.
Develop a Reward System
If toothbrushes and toothpaste don't motivate them, you can always introduce rewards into your child's dental care. That way, they'll have something to look forward to after teeth cleaning. You might make their pay-off something like a sticker or a small toy.
As you introduce this reward system, track your child's consistency and remind them of their goal. Before you know it, they'll associate brushing and flossing consistently with something positive!
Make Brushing a Family Affair
As you may already know, children will often follow a parent's example. Doing so is how they learn to interact with the world at large. Therefore, establish morning and nightly brushing as a family activity.
If a child sees you brushing or flossing, the odds are high that they'll imitate you. This imitation, after all, is their way of trying to "grow up." So, make "family oral hygiene" a routine – your kids will soon develop good dental habits!
Making dental care fun for kids is worthwhile. With tips like those above, your youngsters will soon grow up to have beautiful smiles.
About the Practice
About the Practice
Cherokee Children's Dentistry is based in Canton, GA. Led by an amazing team of pediatric dentists, our practice offers excellent care for its child patients. To that end, we perform a wide range of treatments for infants, toddlers, kids, and even teens. Whether your youngster needs a checkup or a crown, you can count on us for the job! For more information or book a visit, you can reach us on our website or by phone at (770)-479-1717.